Australia's Spanish Film Festival: Lasa & Zabala, Gente de Bien, and Spot
I may have left my heart in Spain, but for a few weeks this year, Spain is coming right to me in Sydney!
This year's Spanish Film Festival is hitting eight cities across Australia, from the 21st of April to the 13th of May, offering screenings of some of the best recent films from Spain and the Spanish-speaking world. The festival is headlined by the hit Basque film Ocho apellidos vascos/Spanish Affair, which I've been eager to see for the past year, and there's no shortage of other appealing films that speak right to my Hispanophile heart.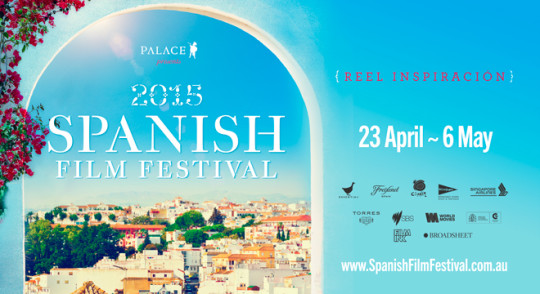 I had the chance to screen two of the festival's films this week,
Gente de bien
from Colombia and 
Lasa & Zabala 
from Basque Country, Spain. (Edit: and now a third film,
Spot
.) Below are my reviews.
Based in Sydney? I'm giving away passes to see Gente de bien and Spot over on my Facebook page! Head over there to enter.
Lasa & Zabala
Lasa & Zabala is a Basque film based on riveting real-life events. In 1983, 20-year-olds Joxean Lasa and Joxi Zabala, alleged members of the Basque separatist militant group ETA, disappeared. Their bodies were not identified until 1995, and, ultimately, it was revealed that they had been kidnapped, tortured, and murdered without fair trial by GAL, an anti-terrorist death squad illegally established by officials of the Spanish government to combat ETA.
The film tells the story of the ensuing murder trial, detailing prosecutor Iñigo Iruin's struggles to convict the accused officials amidst cover-ups, limited evidence, and death threats. My understanding of ETA and GAL is limited, but I was intrigued by the nuanced nature of the subject: while we naturally side with Lasa and Zabala and against GAL, the film also begs questions about the morality of the prosecutor's techniques and ETA as an organization.
My favorite foreign films are those that share histories that are seldom mentioned in our media or in school (I highly recommend Voces inocentes about the Salvadoran Civil War and La historia oficial about Argentina's dictatorship), and this is exactly what appealed to me about Lasa & Zabala. The trial may have received a lot of media attention in Spain when it was held in 2000, but, arriving in Spain years later, I was completely unaware of the existence of GAL or of these murders, so I was fascinated to learn about this dark chapter. Though of course I cannot draw a direct analogy, a film exploring police corruption is particularly provocative as protests erupted in Baltimore this week, the latest in a series of troublesome questions about police brutality in the U.S.
Lasa & Zabala premiered at the San Sebastián International Film Festival, where I imagine most of the audience would have had some prior knowledge of the events of the film, so, for those like me unaware of this trial, I would suggest reading up a bit on ETA, GAL, and Lasa and Zabala before seeing the film to enhance your viewing experience. As an absorbing and thought-provoking exploration of a subject most of us know little about, Lasa & Zabala is a must-see, especially for anyone attending the Spanish Film Festival in Australia. View the trailer below:
Lasa & Zabala
will be showing over the next few weeks in Sydney, Brisbane, Melbourne, and Adelaide – see showtimes
here
.
Gente de bien
Gente de bien is a French-Colombian film set in Bogotá and surrounding areas, sharing the story of Eric, a ten-year-old boy sent to live with his estranged father. The father, Gabriel, struggles to provide for his son as they adapt to their new lifestyle. Recognizing this, Gabriel's wealthy employer invites the pair to join her family for Christmas at the family's holiday villa and subsequently takes Eric under her wing. However, their class differences become rapidly apparent, and Eric and Gabriel must navigate the choppy waters of their new situation.
I was particularly taken by the film's exploration of class divide. In one scene, wealthy Colombian teenagers bemoan how unfair it is to have to travel to Australia over Christmas break, and, meanwhile, Gabriel struggles to afford even basic rent and food. In a country with such striking income inequality as Colombia, Gente de bien offers important insights into modern Colombian society.
The film has a somewhat slower pace than I'm used to, but I was drawn to its naturalistic style and documentary feel. The children of Gente de bien in particular impressed me with their realistic performances. Watch a clip below:
Gente de bien
's showings at the Spanish Film Festival can be found
here
, and I'm giving away two double passes to see the Sydney showing on Friday the 8th of May! To enter, just comment on
this Facebook post
. (Edit: giveaway now closed, but tickets for the festival are still available!)
Spot
Spot, directed by César Espada, a diplomat at Australia's Spanish Embassy, spans across three countries, with a story that takes place in New York, Seoul, and Madrid. An American actor in New York, Daniel, receives a breakup call from his Chilean-Spanish girlfriend, Natalia, which, combined with his desperation to find acting work, drives him to drink a bottle of Vanish stain remover.
The video of his dramatic act becomes a YouTube sensation, and the scene switches to Seoul, where a young girl is heavily impacted by the video. We follow her dramatic night out while she comes to terms with a stranger's suicide. Next, we head back in time to Madrid and watch Daniel and Natalia meet and fall in love.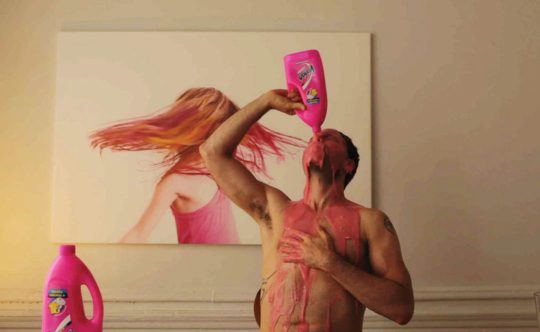 It's a strange, twisted film unlike any I've seen. While it wasn't the type of movie I'd normally watch, it's an impressive effort from a part-time filmmaker, and I enjoyed being able to virtually travel to New York, Seoul, and my beloved Madrid. My interest in the characters' stories grew as the film continued, and it's worth a watch for its originality.
Spot will be screening on May 7th in Sydney and the 8th in Melbourne, followed by a Q&A with actress Eulalia Ramón and director César Espada. If you missed my Facebook giveaway, tickets are still available here.
The full list of Spanish Film Festival screenings can be found here, so if you're in Sydney, Melbourne, Brisbane, Canberra, Adelaide, Perth, Byron Bay, or Hobart, have a look and stop by for some great films! Be sure to like Venga, Vale, Vamos on Facebook to win your passes.
Disclaimer: The Spanish Film Festival provided screeners for the film and the giveaway prizes, but all opinions are my own.