8 Favorite Memories from My First Year in Australia
The sad thing is, on the nights when I come home from work too exhausted to do much more than sink into my bed, watching Gilmore Girls while eating raw cookie dough, or on winter weekends when it's too cold and rainy to go beyond my block, or on those days where all I can do is long for Spain and a return to exotic travel, I lose sight of the fact that it's actually pretty darn cool here. When a destination stops being a vacation and starts being your regular, adult, full-time working home, it's easy to take it for granted.
But when I started contemplating a post to celebrate my one year anniversary in Australia (which was the 28th of September), looking back on the moments I've loved most in this past year, I suddenly remember how much I've enjoyed it. Here are some of the memories from year one that I cherish most.
1. Watching fireworks over Sydney Harbour
Sydney's New Year's Eve fireworks are seen around the world, largely because Australia's eastern location makes it one of the first major celebrations each year. I was home last year for New Year's (and will be again this year), but I did arrive just in time for the International Fleet Review, an event to celebrate the 100th anniversary of the entry of the first Royal Australian Navy fleet in Sydney Harbour. One of my good friends, Milla, had an apartment overlooking the harbor, so we had a fantastic view of the fireworks from there. It was also the night I met most of the people who became my first beloved friend group before they returned to their respective countries.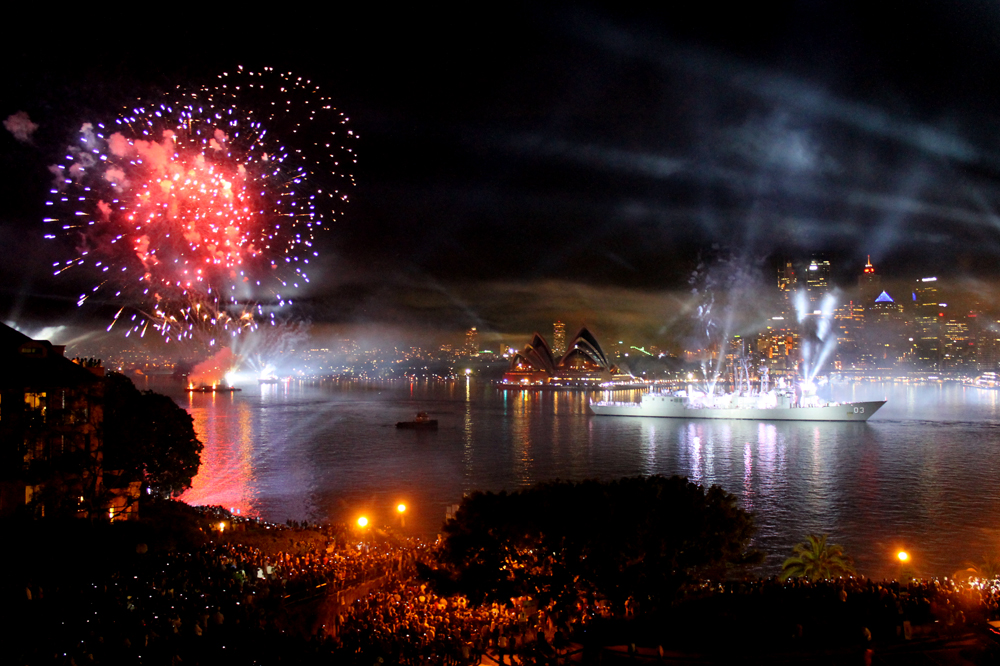 2. The Maroubra to Coogee walk
The coastal trail between two of Sydney's most popular beaches, Bondi and Coogee, is popular, but I fell in love with its slightly less popular cousin just south, the Maroubra to Coogee walk. I don't think we did the walk quite properly, as we wound up crawling over rocks and semi-trespassing, but it was stunning and isolated, and it made me feel like I was on a Mediterranean island rather than in the big, crowded city I normally experience. Honorable mention to other hikes (or "bush walks," as they say here) I've done in the Central Coast, Royal National Park, Newcastle, and more.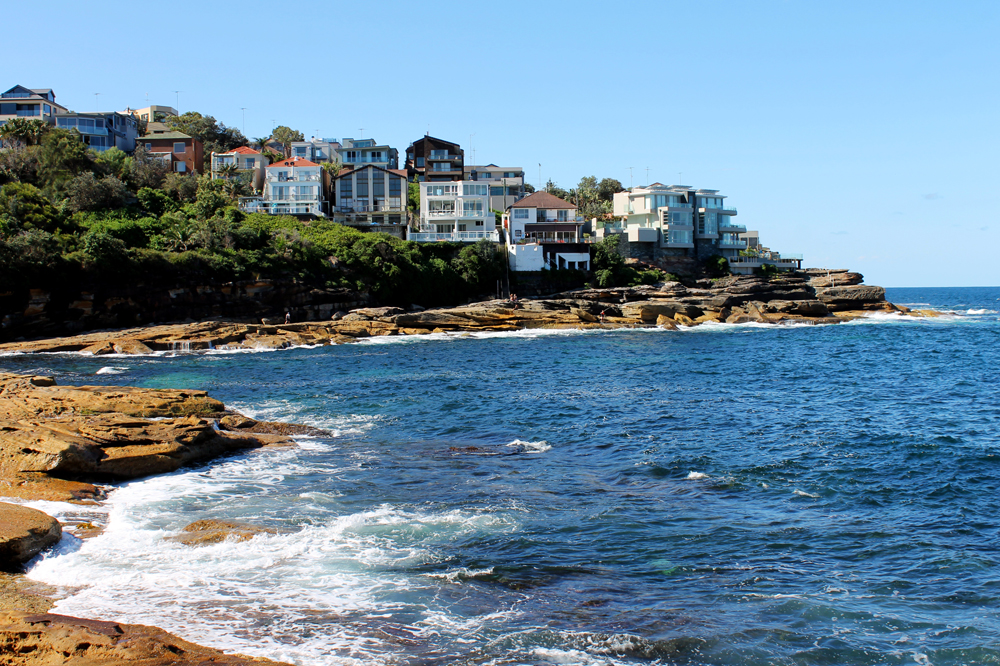 3. Being introduced to Newcastle
Milla (the friend mentioned in #1) invited me to Newcastle, two hours north of Sydney, for a weekend in December, when her dad, visiting from France, was housesitting up there. I'll be honest: there's not a ton to do and see in Newcastle, but it was simply an incredibly relaxing weekend in a quiet town, exploring beautiful nature spots. I also went back with her a few weeks later, which is when I met my favorite Aussie guy, and now Newcastle is basically my second home, visiting almost every other weekend. Pretty fateful.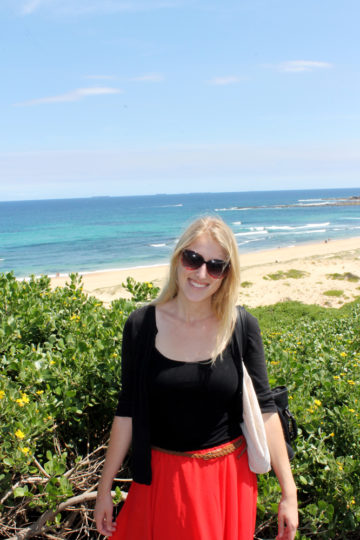 4. Boat rides in Sydney Harbour
I've been on boats a handful of times in Sydney Harbour, from the free trips I took with the boat company my friend worked for, to unsuccessful whale watching (first time, no whales, second time, a boat full of violently seasick people), to a tall ship dinner and drinks cruise at sunset I took with my mom and sister when they visited in March. If there's one way to see Sydney, it's by water.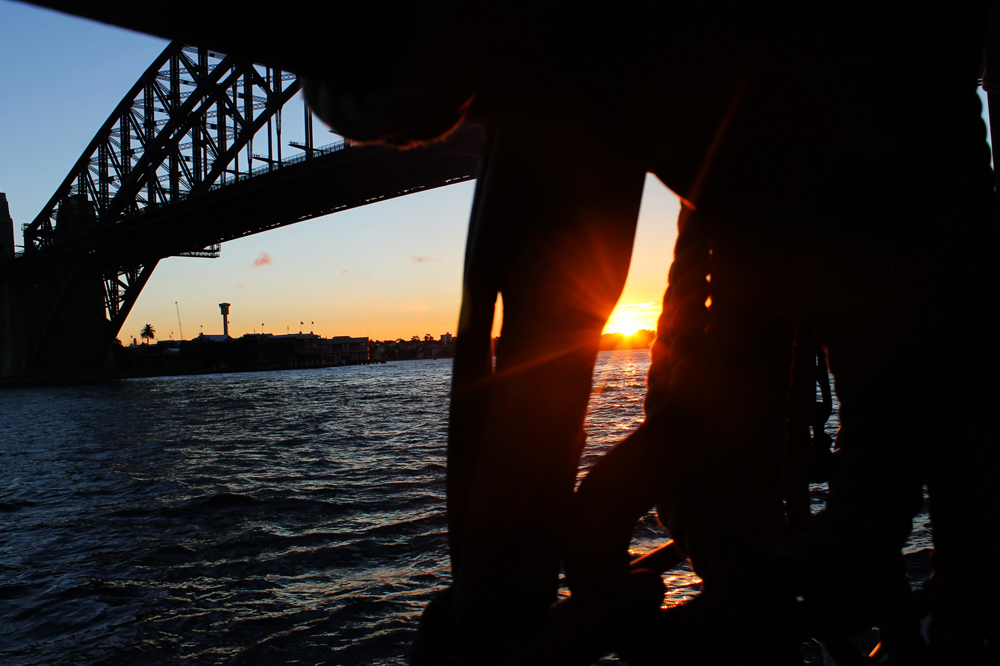 5. Wine tasting in Hunter Valley
Hunter Valley is a wine region a few hours north of Sydney, with a resemblance to Napa Valley in California, but less touristy. Our bus tour took us to three wineries, and who doesn't love a day of sipping wine in beautiful vineyards? Bonus: more wine tasting (and a visit to glow worm caves!) in Mount Tambourine as part of #6.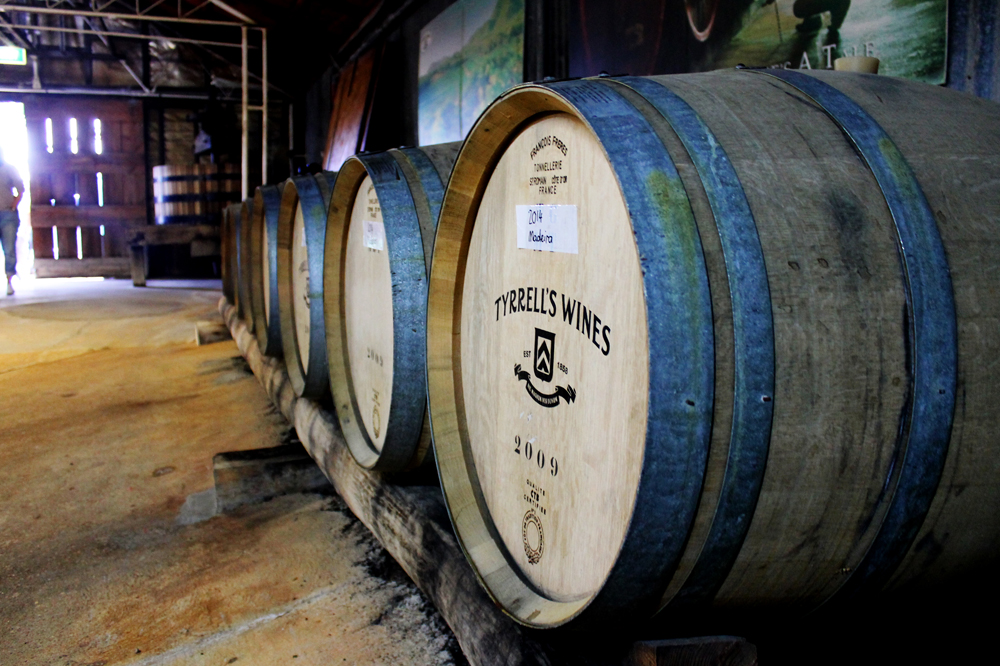 6. Easter week road trip
With the Easter holiday falling just before ANZAC Day (sort of Australia's equivalent of Memorial Day), I had a week off work, in which we took a road trip from Newcastle to Brisbane. It was absolute perfection, with some of my favorite memories including discovering the bizarre hippie town of Nimbin, walking across the twinkling Brisbane bridge by night, cuddling a koala and petting a dingo and emu, and finding a hidden beach in Byron Bay.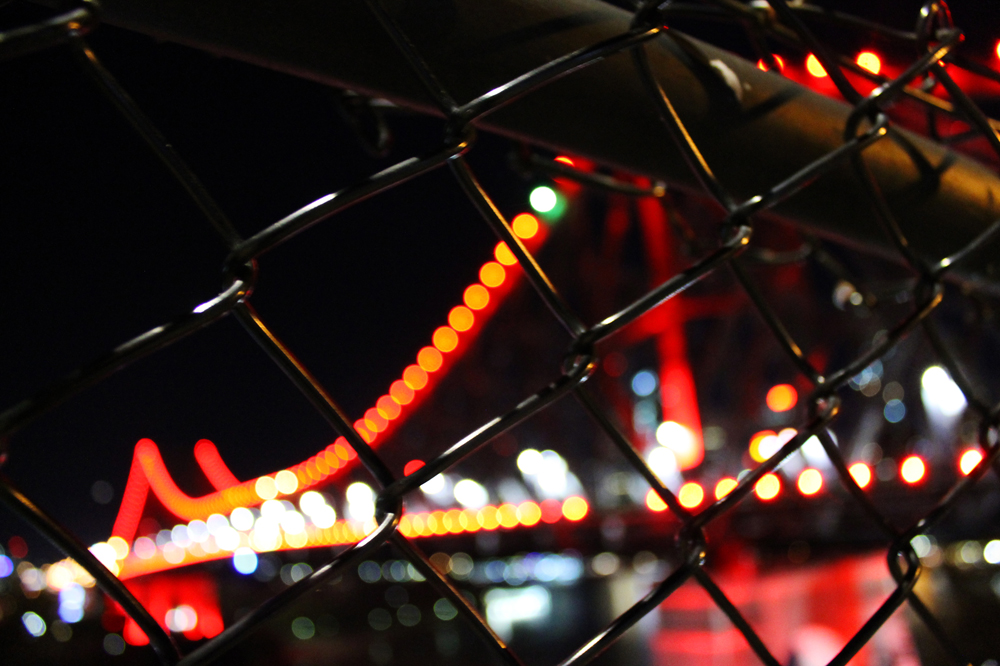 7. Learning about Australian history and politics in Canberra
Australia gives a day off for Queen's Birthday…except the public holiday is in June, and Queen Elizabeth II's actual birthday is in April. Go figure. We took advantage of this long weekend and drove to Australia's capital, Canberra. It's been the capital for just over 100 years, and it was placed in the middle of nowhere, in a spot directly between Sydney and Melbourne, so it doesn't exactly have the history and charm of other capitals I've seen. Nonetheless, I really enjoyed myself, particularly at the Australian War Memorial, which has a fascinating museum about Australia's war history, and the New and Old Parliament Houses, with some great exhibits about Australian government and politics.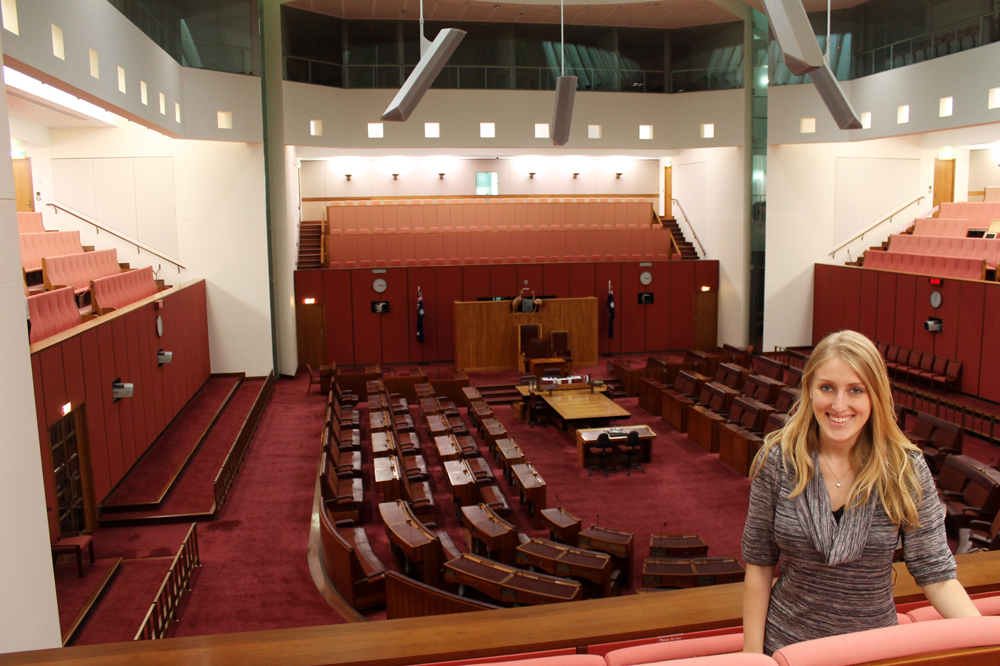 8. The people

What has truly made my year in Australia a memorable experience are the friends I've made along the way. Sadly, some have come and gone, but I've met some remarkable people. Weekly trivia nights, a toga party, dressing up for Halloween, trying to understand rugby league, dinners out, a Fourth of July party, happy hours, hiking through national parks, celebrating my birthday, and much, much more have contributed to an unforgettable 2013-2014.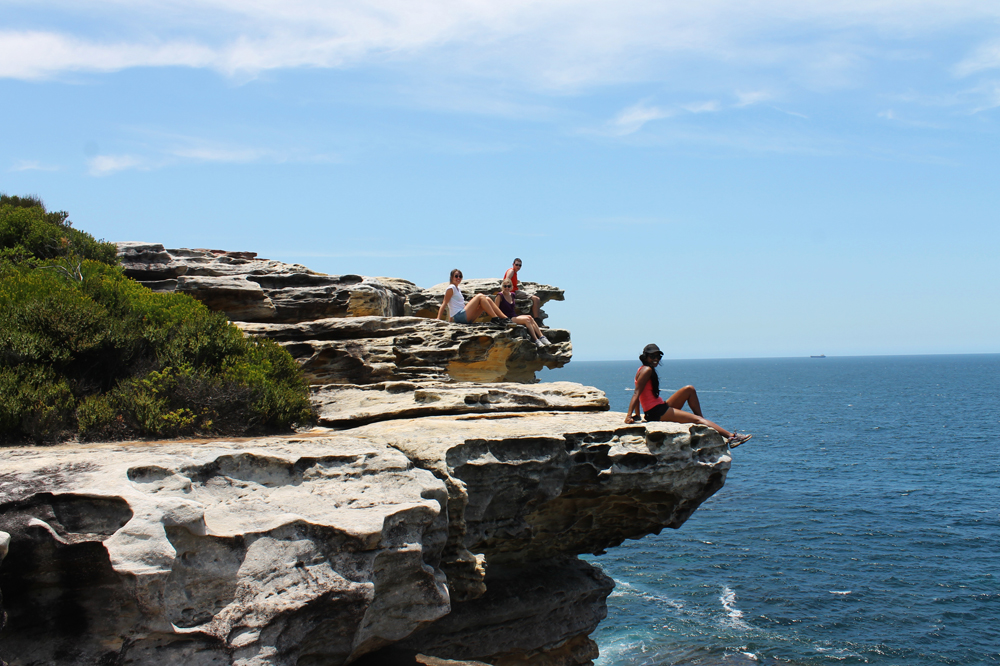 I kicked year two off with a picnic celebrating my one year Australiversary and, coincidentally on the same day, a fellow Californian friend's two year Australiversary, complete with a quintessentially Australian
bahhbie
, a view of the harbor, pavlova, and cricket. I have little idea of what will come in the upcoming year, but bring it on.