Travel Giveaway: Win a Zippered Leather Travel Wallet!
When you're rushing through a train station or juggling all your belongings through airport security, keeping your most important items organized is essential. My backpack or suitcase is always filled with packing cubes, cord cases, and other nifty organizers, which is a big reason I love jetsetting with a wallet designed for travel. And today, I'm giving you the chance to win one you're sure to love, the Leather Zippered Hobonichi Weeks Cover by Galen Leather.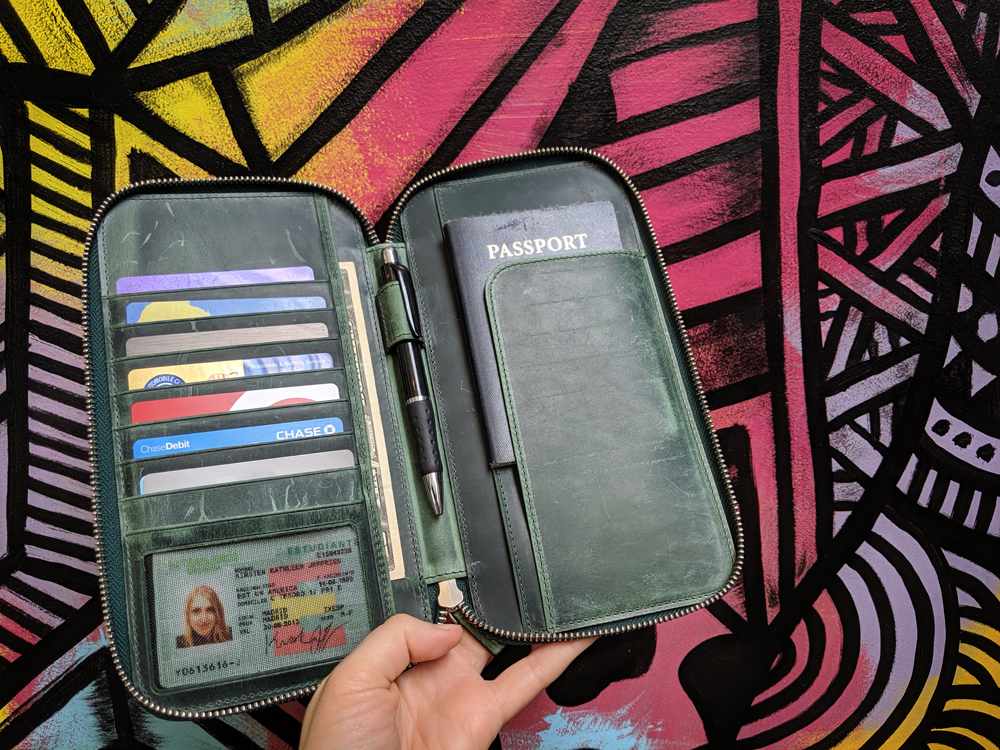 Galen Leather was founded in 2012 in Istanbul, Turkey and specializes in beautifully designed and handmade leather products, ranging from laptop cases to notebook covers to travel accessories. Founder Zeynep Prens launched the business after a rare cancer, Adenoid Cystic Carcinoma, rendered her unable to speak and in need of a new career path. She and her brother Yusuf began teaching themselves leather crafting, and soon, their business took off.
Tragically, Zeynep passed away shortly after she contacted me about this collaboration. Galen Leather lives on through Yusuf, so please consider checking out their products or following them on social media to keep Zeynep's legacy and Yusuf's hard work going. Since Yusuf expressed interest in continuing with the giveaway, I'm pleased to share my review of the wallet and offer the chance to win one of your own.
The Leather Zippered Hobonichi Weeks Cover, like all of Galen Leather's products, is made of high quality, hand-stitched leather. It comes in four elegant colors, brown, purple, green, and black, and I chose their deep forest green for mine. I love the natural color variations, especially as the leather is broken in, almost as if it's carrying beauty marks from my journeys around the world.
What I really love about the wallet, though, is how much it can hold. There are eight card slots, a pen loop, three internal full-length slots, and one additional external slot. The card slots can fit a few cards each, plus the transparent slot makes it easy to display an ID. The full-length slots are perfectly sized for a phone, your passport, a boarding pass, cash (you could even separate each currency to make transactions even easier!), or whatever other documents you may want to have easily accessible while traveling. And the fact that the wallet zips up means there's no risk of any of these items slipping out as you make your way around the world.
If slimmer wallets are more your style and you're looking for a great way to tote around your passport, Galen also offers sleek passport holders and notebook inserts in a variety of colors and designs.
Now, onto the good stuff: one lucky winner will be the new owner of Galen Leather's travel wallet, the Leather Zippered Hobonichi Weeks Cover, in a color of their choice! The giveaway is open worldwide. To enter, just follow the Rafflecopter instructions below. Good luck!