Giveaway: Enter to Win a Knott's Berry Farm Prize Pack!
Summer is here, Knott's Berry Farm is fully reopened, and Southern California's oldest theme park is celebrating 100 years of history! To celebrate Knott's 100th Anniversary, I'm thrilled to host a giveaway. Enter below, and you could win:
2 $20 game cards, which you can use to play all the carnival-style games around the Boardwalk, Fiesta Village, and Camp Snoopy
4 Knott's Berry Farm face masks, to honor the centennial and keep your family or friends safe on your next visit (By the way, these are ridiculously comfortable. I'm kind of obsessed.)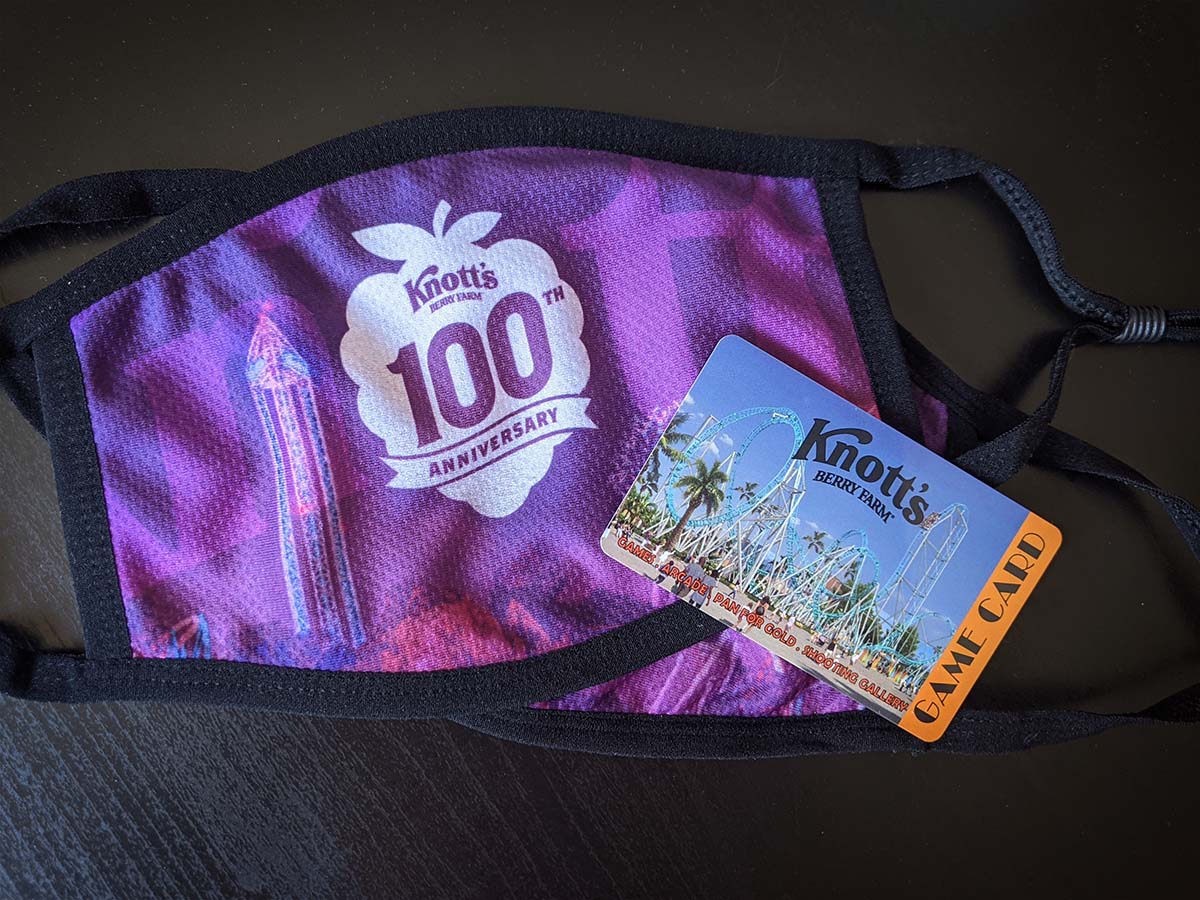 There's so much to do at Knott's all year round, but now is a particularly fantastic time to visit. Two celebrations are happening right now: Knott's 100th Anniversary and Summer Nights, which means there's tons to see, do, and eat. Keep an eye on the Knott's blog for my upcoming post detailing everything that the park has to offer this summer. Highlights include:
Nightly musical performances from live bands and DJs
Summer Nights Bites tasting cards to sample summertime favorites
The park's newest ride, Knott's Bear-y Tales: Return to the Fair, a reimagination of the original attraction from the 70s and 80s
Photo ops throughout the park paying tribute to bygone Knott's rides (which take me back to some of my favorite childhood memories!)
Nightly fireworks accompanying a lighting of Knott's iconic "K" Tower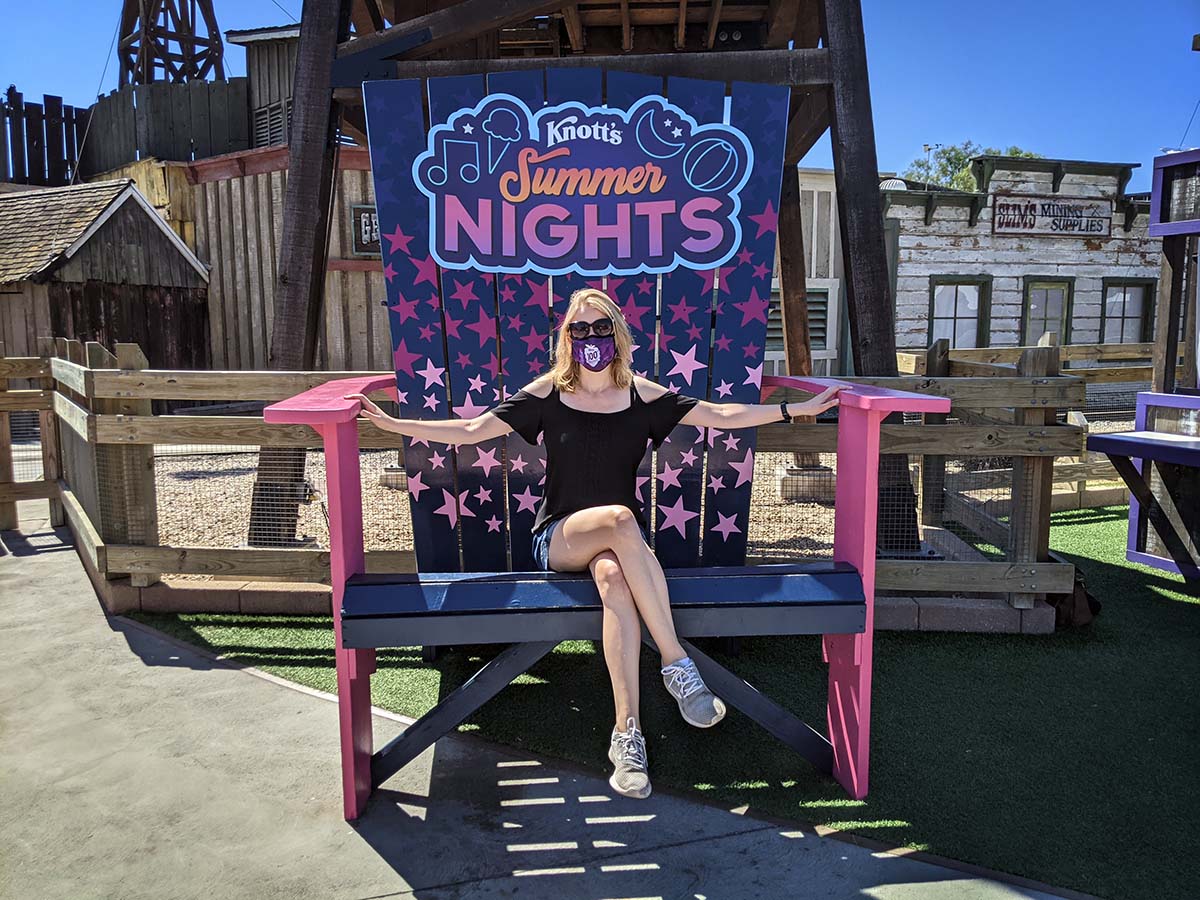 After the long, difficult year we've all had, I'm truly cherishing being vaccinated and being able to return to Knott's. And I'm excited to continue going back this year for all of the seasonal highlights! If you're planning to visit soon, what better way to upgrade your visit than free game cards and face masks?
Hurry to enter—the giveaway ends June 25th!
a Rafflecopter giveaway
p.s. Now that I'm re-emerging from my quarantine cocoon, expect a lot more variety from me in the months to come! I'll continue to share Knott's posts but also have lots more I'm eager to write about my favorite travel destinations here in California and around the world!