Travel Talk with Lola: Passport Stamps, Sustainable Travel and the Road Ahead
In my Travel Talk Interview Series, I feature travelers around the world who inspire me with their adventures in the hopes of inspiring my readers as well. Most recently, I spoke with Lola Méndez of Miss Filatelista about how she began traveling, where she's been since, what she's doing with her blog and sustainable travel, and where she's heading next.
Hi Lola! Tell us about yourself.
I'm American-Uruguayan and lived in New York City for about seven years before I left three years ago to gallivant around the globe full-time. My career had been in public relations, so initially I worked with clients remotely on communication projects. For the last year and half I've focused on travel writing gigs for various digital publications and my luxury travel and responsible lifestyle blog, Miss Filatelista.
What inspired you to start traveling?
I never intended to travel full-time; it sort of happened out of necessity. When I first left NYC in March 2015 I thought I'd head to Uruguay to start a nonprofit and work with female artisans. Unexpectedly I was accepted into a cultural exchange program in Spain and couldn't pass up on the chance to live in Europe for a year without worrying about a visa. I had been applying for jobs within my expertise, fashion PR, for years but always was turned away once they realized I was an American citizen.
After the gig in Spain finished, I accepted a role as the marketing director for a travel company based in Florence, Italy. Although I had a contract, the company dropped the ball on my paperwork for the blue card visa and hadn't paid me for nearly three months of full-time work. My Schengen Zone tourist days were dwindling, and I had to get out of the area quickly. I took an overnight bus to Zagreb, Croatia and spent the summer exploring the Balkans. I was purely traveling and barely doing any work and realized how little I was spending and how much I was actually living. I decided then to finally pursue my dream of working with a women's empowerment NGO in India. I headed to Morocco for a month and then enjoyed the rest of my Schengen visa days in Europe visiting friends and family.
After six months in India, I knew there wasn't a single ounce of me that was eager to head back to America and go back to the hustle of the corporate world. It had been over two and a half years since I left the States. I hadn't made it that far to only get that far. I decided to start focusing on creating content for my website and pitching articles to various travel publications. I've now spent almost a year and a half in Asia and imagine I'll spend at last another year or two slowly exploring the region.
Although this lifestyle of constant travel that I've fallen into may not have been my intention, it has inspired me to continue to travel. There are so many more things to discover, locals to meet, stories to hear, foods to taste, and transformative moments that await me. Travel has become my addiction and is a thirst I'll never be able to quench. I often worry that I won't be able to see everything I'm eager to witness in this one little life of mine.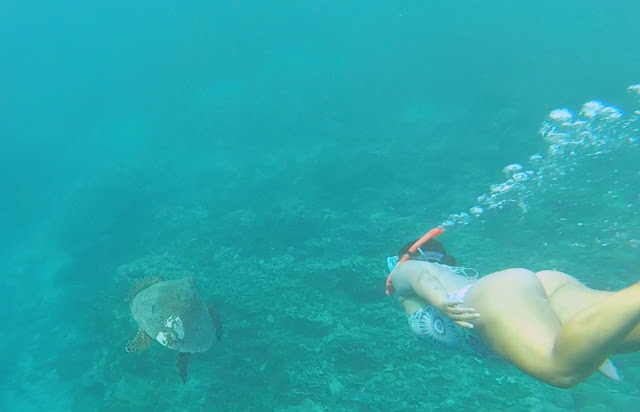 It's amazing how much you've seen and done already! I'm in awe. Your grandfathers were a stamp collector and voyager and a postman. What impact have they had on you?
Our grandparents' generation comes from a time when travel wasn't an adventure; it was a necessity. My paternal grandfather moved with his family on a ship across the Atlantic from Spain to Uruguay for reasons that are unknown to us. Although we visit Uruguay often and I lived there as a child, I don't have many clear memories of my abuelo.
My maternal grandfather enlisted in the military as a teenager in WWII and rose to be a lieutenant in the US Navy. I grew up being enamored with his stories of crossing the Panama Canal and the beautiful Pacific Islands that were the backdrop to his tales. I have mixed feelings about his service now that I know how much irreversible damage was caused in the region during the war. I had the chance to travel with my grandfather often in my youth, and when I was 19 I joined him on a month-long cruise around Latin America. I will always cherish my memory of waking up at 5 am with him to be on the deck as we crossed through the Panama Canal together.
My father also traveled out of necessity. When he was in his mid-twenties he escaped the military dictatorship in Uruguay by walking across the entire Latin American continent. His experiences were my bedtime stories, from waking up next to a python in the Amazon Rainforest to the beautiful women who helped him along the way by sneaking him food or helping him get to his next destination. My sense of wanderlust was instilled by all of these plights. They also give me a strong sense of my immense privilege to be a traveler by choice.
Those are some unbelievable stories! How did you begin blogging about your travels?
The day that I accepted the job in Spain I came up with a pseudonym and created a blog, Twitter, and an Instagram page called Miss Filatelista. I had high hopes for my abilities to thoroughly document my memories as I transgressed foreign lands, but I seriously underestimated how much work that would take. I wrote about four posts as I first started traveling about New York City, Santa Fe, Rome, and the Vatican. Rome was my first stop on my overseas travels so I didn't get very far with writing an entry for each place I visited. I decided to focus on Instagram as it was easier to create quick and quality content and share it in real time.
I posted a few more times over the following two years but didn't really commit to creating constant content until last summer when I was in Sri Lanka and started to be approached by tourism brands for partnerships. I wouldn't recommend taking a similar path. Although my blog is three years old, I didn't really start posting regularly until less than a year ago. My advice would be not to create a travel blog until you can commit to at least one post a month. There are probably about 40 countries I've visited that I haven't written about, yet!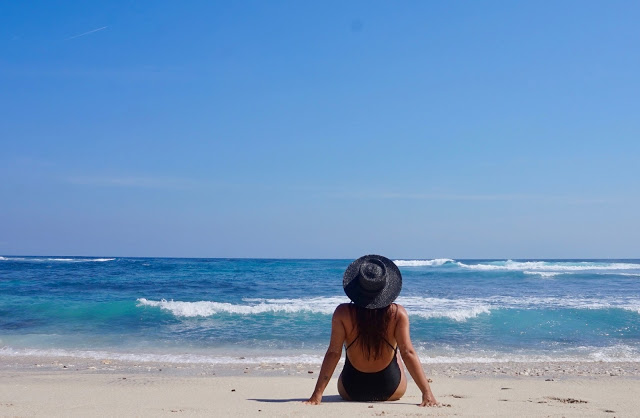 I can relate to that! I have so many more countries to write about. You've traveled to 53 countries so far. Can you pick a favorite? What did you love about it?
I absolutely cannot! Which is funny because I ask people to choose a favorite country as a part of the Meet The Stamp Collectors interview series on my blog. If I had to give you a rapid-fire response, my favorite country for culture is India, for food Thailand, for people is Uruguay, for architecture Morocco, and for nature Sri Lanka.
If a traveler came to you saying they had 24 hours to experience the very best of Madrid, what would you recommend they do and see?
As I didn't really love Madrid, I'd tell them they made the right choice to make it a quick visit and should instead head outside of the city center on some incredible day trips to discover medieval architecture, incredible nature, and historic cities.
For their day in Madrid, I'd recommend waking up early and paying a visit to the beautiful Museo de Romanticismo – be sure to enjoy a coffee at the garden cafe. In the late morning, stroll through Retiro Park until you find the Jardines de Cecilio Rodriguez, where peacocks roam freely. The rose garden and Crystal Palace in the park are also lovely and worth visiting. Have a glass of wine at the Terraza Cibeles for amazing views of Madrid, then go on a tapas bar hop in La Latina, where you'll find more locals than tourists. In the evening, make your way towards the Templo de Debod to watch an epic sunset over the Madrid valley and see the fantastic Egyptian structure glow in the golden hour light. After that, head to Pez Tortilla for dinner, then 1862 Dry Bar for cocktails.
You also are passionate about sustainable travel. How have you been mindful of this while exploring the globe? Any tips?
I'm a responsible travel writer, and I practice what I preach. There are so many small changes we can make in our daily ways to decrease our carbon footprint and better serve our communities, at home, and wherever we visit. To provide expert tips on how to become a mindful traveler, I've launched a 2018 Responsible Travel Challenge on my site. Each month is dedicated to a new topic and includes actionable ways to become a more sustainable traveler.
So far, I've released articles focusing on ethical animal interactions, booking sustainable accommodation, respecting local culture, and ethical beauty. Readers can expect the series to evolve to include tips on becoming less wasteful and banning plastic, reputable tour operators, a discussion on voluntourism, sustainable fashion, transportation methods, and more in the coming months.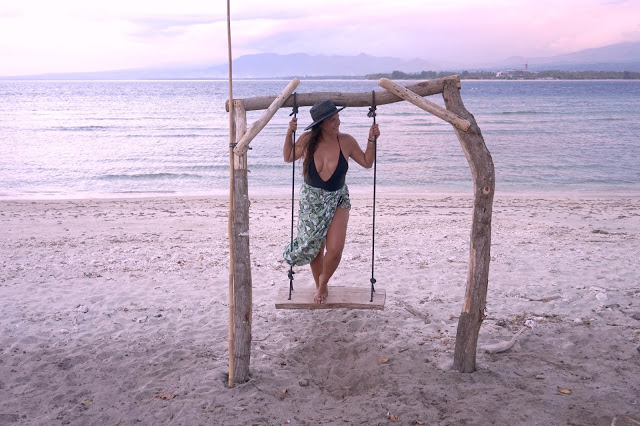 I love what you're doing with that! What trips do you have planned? What's on your bucket list?
I've been back in the States for a few weeks spending time with my family in Florida but will soon head back to Asia. I'll be going back to my beloved Chiang Mai for a month to work with Venture With Impact and one of their charitable partners, Thailand Life Development Center. I'll be helping the nonprofit develop their agritourism site, vocational training program, and other marketing projects. Keep in mind that this is my field of expertise – I am a big advocate that volunteering is only ethical if you are offering a senior level skill.
After Thailand, I'll be heading to some new countries, which I'm really looking forward to! I plan to spend three months slowly traveling south to north in Vietnam and then a month in Laos, Cambodia, and off to the Philippines! Anywhere I haven't been is on my bucket list, especially cities and towns that I didn't get to visit in countries I've gone to in the past. I'll probably stay in Asia for a while, so, as far as that continent goes, I'm really eager to visit Japan and Taiwan. After, I'll likely head to Oceania or the Middle East, as I'd love to learn about the history of the silk road across the 'stan countries.
Thanks, Lola! Your story is truly amazing! Be sure to check out her blog, Miss Filatelista, and follow her on Facebook, Instagram, Twitter, and Pinterest.
Want to be a part of my traveler interview series? Let me know!