The Wedding of the Year
Today, Sevilla (and all of Spain and beyond) is all atwitter because this beautiful woman got married right here in the city I now call home.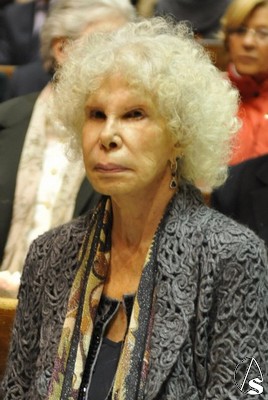 85-year-old Spanish Duchess of Alba, full name María del Rosario Cayetana Paloma Alfonsa Victoria Eugenia Fernanda Teresa Francisca de Paula Lourdes Antonia Josefa Fausta Rita Castor Dorotea Santa Esperanza Fitz-James Stuart, Silva, Falcó y Gurtubay (or just plain Cayetana or the Duquesa of Alba), married a 61-year-old. Apparently she had to pay each of her six children millions of dollars and mansions to approve the marriage. The gorgeous couple will live in a palace here in Sevilla. Thank goodness I'll be so close to them.
Oh Spain.
Hope I didn't scar you for life with that photo.