Villarrasa, Huelva, or Sevilla?
With my school being located in the tiny town of Villarrasa in between the cities of Huelva and Sevilla, the question is: where to live? Villarrasa, Huelva, Sevilla, or another town closer to Villarrasa?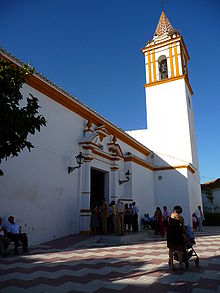 Villarrasa:
Pros: Super close to school, more immersion, a small town vibe could be cool.
Cons: As cute as it seems, I'm used to living in much bigger cities, so I think I'd run out of things to do being in a tiny town 24/7.  Commuting in would make me appreciate the small town atmosphere more.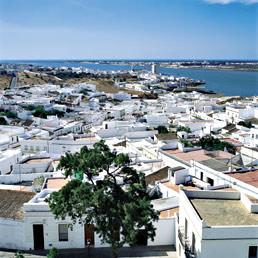 Huelva:
Pros: Much bigger city than Villarrasa, on the water! (though it's on a bay, not the open water, so it wouldn't be as beachy, I think), bus ride to Villarrasa would be about €1 cheaper/30 minutes shorter each way, probably a little cheaper than Sevilla, it's a new area.
Cons: Travel by bus to the rest of Spain and by plane to other places would be a lot less convenient because of its location, smaller than Sevilla, there's a cellulose factory that apparently stinks up the whole town occasionally.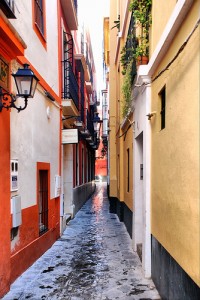 Sevilla:
Pros: I've been there 4 times and love it, there's a lot to do, there's an airport (out of which flies the discount airline Ryanair), it's closer to other cities in Spain by bus, I definitely want to go to Sevilla's Feria de Abril, there's a major university which means lots of young people/foreign Europeans, it's gorgeous.
Cons: Longer/more expensive commute to Villarrasa (but I've commuted 1.5 hours each way in L.A. for an internship and a job, so a 1 hour, 15 minute bus ride wouldn't be bad, and I could sleep or read or just chill), probably somewhat more expensive for housing (but it's still way cheaper than L.A.).
I was a bit torn between Huelva and Sevilla at first, but it seems pretty clear now that I'd live in Sevilla. Of course, if the commute gets to be too awful, I could move mid-year, but I think I can handle it.
That said, whoa. Sevilla. I may be living in Sevilla in less than 4 months. Sevilla is actually my main inspiration for doing this program. Visiting Andalucía, and in particular Sevilla, I decided I needed to spend more time in the area/city because I loved it too much. Throughout the application process, I was telling people my first choice of city was Sevilla (though later I started to think about how fabulous Málaga or Granada would be), and, hey, I got it! So basically, living in Sevilla would be a dream come true.
I have a secret obsession with apartment hunting way far in advance. I started looking online at apartments in Madrid in August 2008. I didn't move in until almost October 2009. Silly, I know, since none of these apartments will be available in October, but it's exhilarating fantasizing about living in a Spanish piso. Tonight, I spent more time looking through photos and descriptions of Sevilla apartments (instead of studying for my last final…but it's a final in Spanish history, so this is relevant, right?), and, gah, so thrilling!
Sevilla is a beautiful, wonderful, amazing city, and I can't believe there's a very real chance I'll be there in the fall. Stay tuned for a post of the top reasons I love Sevilla.