London's Best Beach Destinations
London is undoubtedly one of the world's most popular tourist destinations, a spot I've had the chance to visit five times throughout the years. Today's post was written by Ellen Nicola, who, with the much-awaited arrival of summer, shares her knowledge of the best beaches in the London area. Enjoy!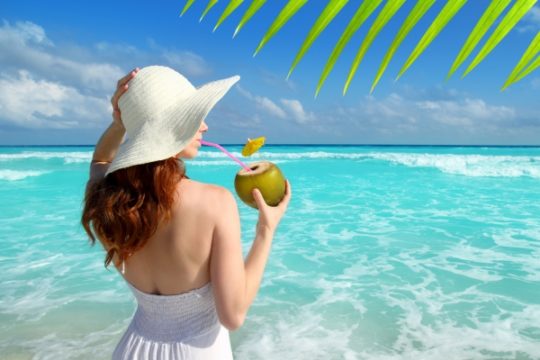 London is among the best planned cities in the world. It has tons to offer to its residents as well as visitors. It has fantastic hotels and resorts that visitors can book for holidays, great shopping spots, museums, and many other tourist attractions. Locals and visitors can also take a break from the city's busy environment and visit the various beautiful beaches around England. The following are some of the amazing beaches that are within reach of London.
Brighton Beach
This beach is one of the most popular beaches for visitors and locals.
It is located six miles from the city center.
It is different from other beaches because it's a pebble – rather than sandy – beach.
It is also a hotspot for great water events and sports, such as surfing.
It hosts one of the UK's biggest and most popular art festivals every year in May.
It is also close to a nude beach, located on the eastern side.
Visitors can therefore have an adventure and overall great time while here.
Bournemouth Beach
This beach stretches seven miles.
Previous visitor reviews and ratings have shown that it is among the best beaches in the entire UK.
The area around the Bournemouth Pier is is always filled with people and is a great place for people who love the company of others while relaxing.
It also has a quiet section around Alum Chine, which is good place for people who prefer a quieter setting.
It is therefore a place suitable for people with different interests.
Isle of Wight
This is an island that can be accessed by train or ferry.
Its streets are calm and peaceful because of the scarce population.
Its streets are lined with the unique and beautiful scenery of old historic structures.
Apart from relaxing at the beach, visitors can also take a tour and visit the streets.
It includes many beaches, but the most popular one is Sandown.
Canvey-Island Beach
This beach is a one-hour drive from the city.
It has plenty of accommodations and restaurants for visitors.
Tourists enjoy spending a couple of days at this destination, enjoying the natural environment.
There are also great shopping spots that throughout the beach.
Visitors can engage in various water sports offered at this destination.
Studland Bay
Studland Bay is located near the Bournemouth stretch.
It is lined with has great, beautiful mansions.
It borders a vast and appealing nature reserve.
The amazing abandoned sand dunes also contribute to the beauty of this spot.
Other great beaches that can be visited while in London include West Wittering, a popular spot for picnics, and Camber Sand. Tourists interested in visiting these wonderful beaches should book trains in advance and contact the British rail enquiry services for more information.
Interested in contributing a guest post to Venga, Vale, Vamos on any travel topic? Don't hesitate to contact me!