¡Revolución!
A few days ago, a series of protests throughout Spain broke out, and it's become a phenomenon sweeping the nation. Upset that, among other complaints, politicians don't take the people's needs into account, Spain's political system is overly bipartisan, the economy is failing, and unemployment is egregious (youth unemployment is at 40%), Spaniards are taking to the streets in this Movimiento 15-M (Movement of May 15th) in anticipation of the national elections that will be held tomorrow. The indignados are camping out in popular plazas, particularly Madrid's Puerta del Sol, until the elections with signs, postings of their demands, musical performances, and speeches. The government has called a ban on these demonstrations, but the people are refusing to obey the ban and are continuing their movement.
It's always amazing to see people fighting for what they believe, and seeing it happen in the country I love so much, in a plaza where I spent so much time, is particularly touching. The revolutions throughout the Middle East have been remarkable to watch, and I love that this revolutionary spirit is spreading throughout the world. I just wish I could be back in Spain right now to observe this first-hand.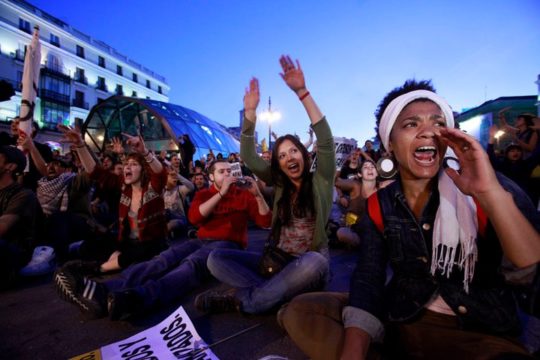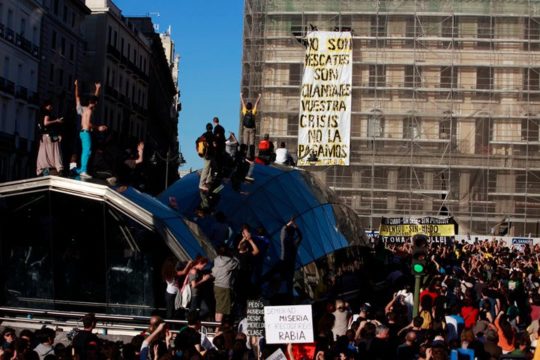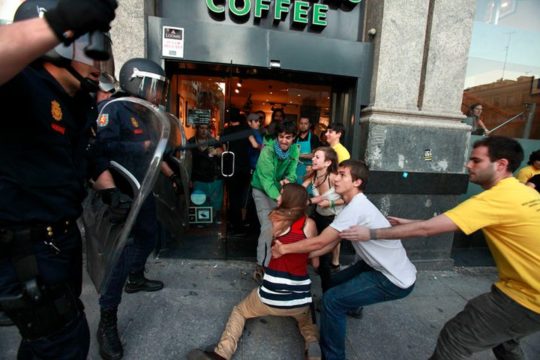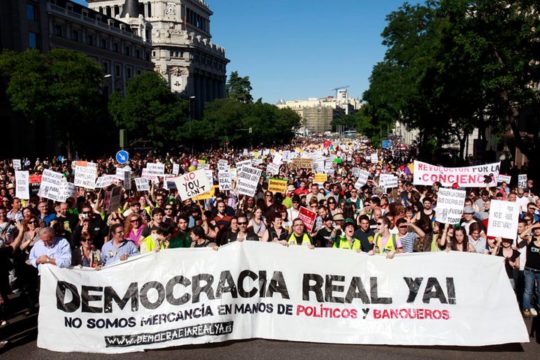 You can watch a live stream of the events in Sol here.
I'm proud of Spain, eager to watch what happens, and hopeful that their demands will be heard. I don't think the international press is giving this movement the attention it deserves, but I encourage you to follow the movement. Sending all my love to Spain!